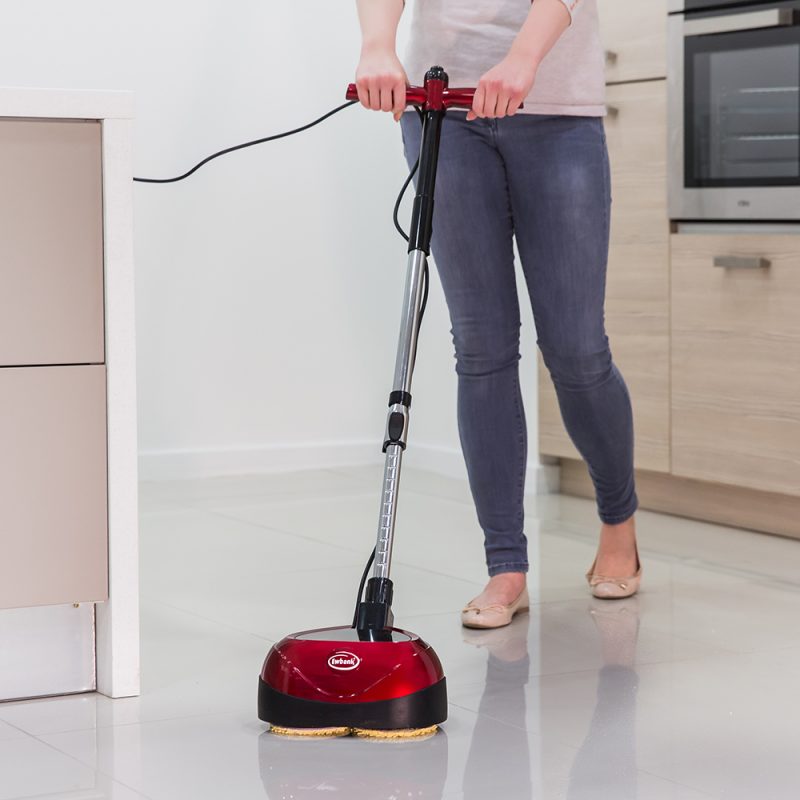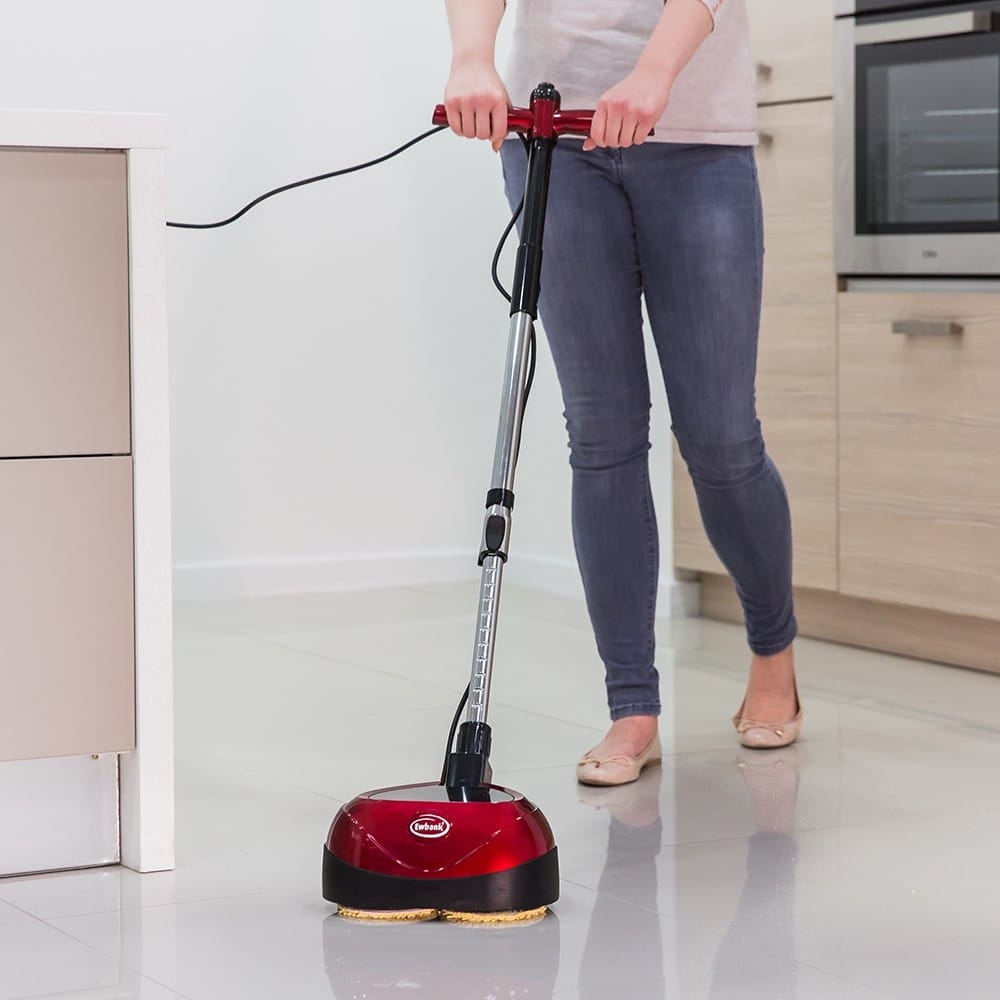 A floor polisher (buffer) is a piece of electrical equipment used to clean a hard floor. These can be used both commercially as well as domestically and are often similar in size and stature as an upright vacuum cleaner. Most polishers feature a handle and a large base, and come supplied with a selection of pads, for specific surfaces. Knowing when to correctly use these pads is just one of the several ways in which the efficiency of using a floor polisher can be improved.
Preparation
Clear the floor
Check the polisher
Polishing
Use polishing solution
Start at the furthest point away from the door
Move in a straight line, from wall to wall
Preparation
Before polishing your floor it is important to prepare for the job correctly – to do this you should:
Clear the floor
Check the polisher
When clearing the floor it is advised to remove as many of the potential obstructions as possible, this includes furniture if possible. The result of this is that time isn't spent moving items mid-polish and no part of the floor is therefore missed.
It is also essential to check the floor polisher beforehand, including inspecting the pads. They should not only be the correct pads for the correct surface, and in good condition. If they are not it is advised that they are replaced.
Refer to an instruction manual or contact the manufacturer directly if you do not know which one to use.
The machine itself should be wiped down too, ensuring there is no build-up of dirt. If the polisher is not maintained correctly the moving parts can become blocked and this will affect the overall performance.
Make sure that any maintenance is done whilst the floor polisher is unplugged.
Polishing
When polishing, efficiency can be further enhanced by taking the following precautions:
Use polishing solution – this accelerates results and can make it easier to move the polisher along the floor
Start at the furthest point away from the door – doing this will mean that you are beside the door when complete and so no freshly polished floor has to be stepped on
Move in a straight line, from wall to wall – by zig-zagging it will minimise the distance you cover
Following this advice outlined will greatly improve the efficiency when polishing the floor. In turn you will also extend the lifespan of the machine and have more free time to relax.