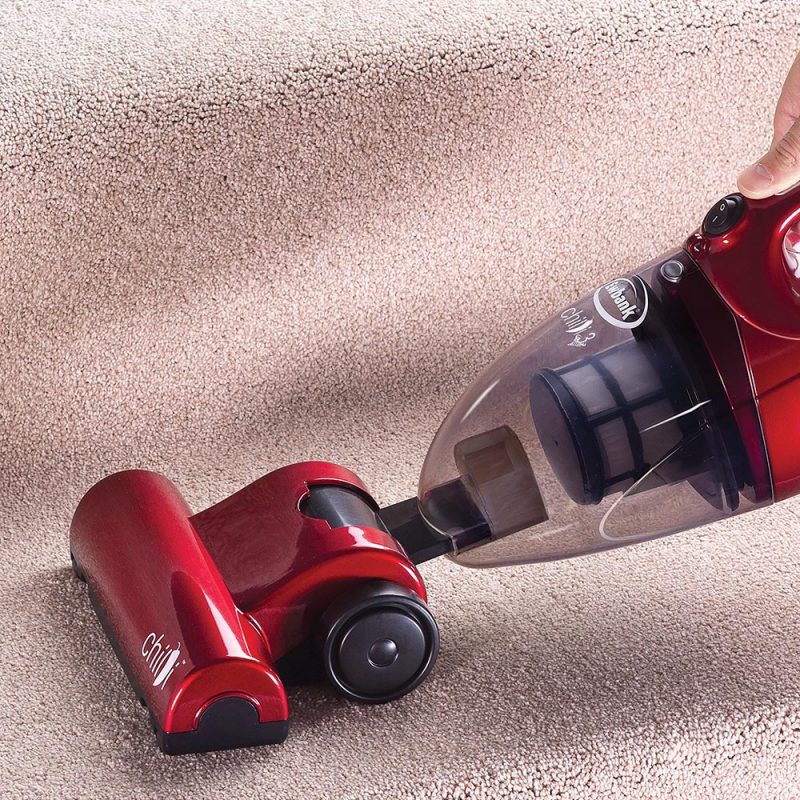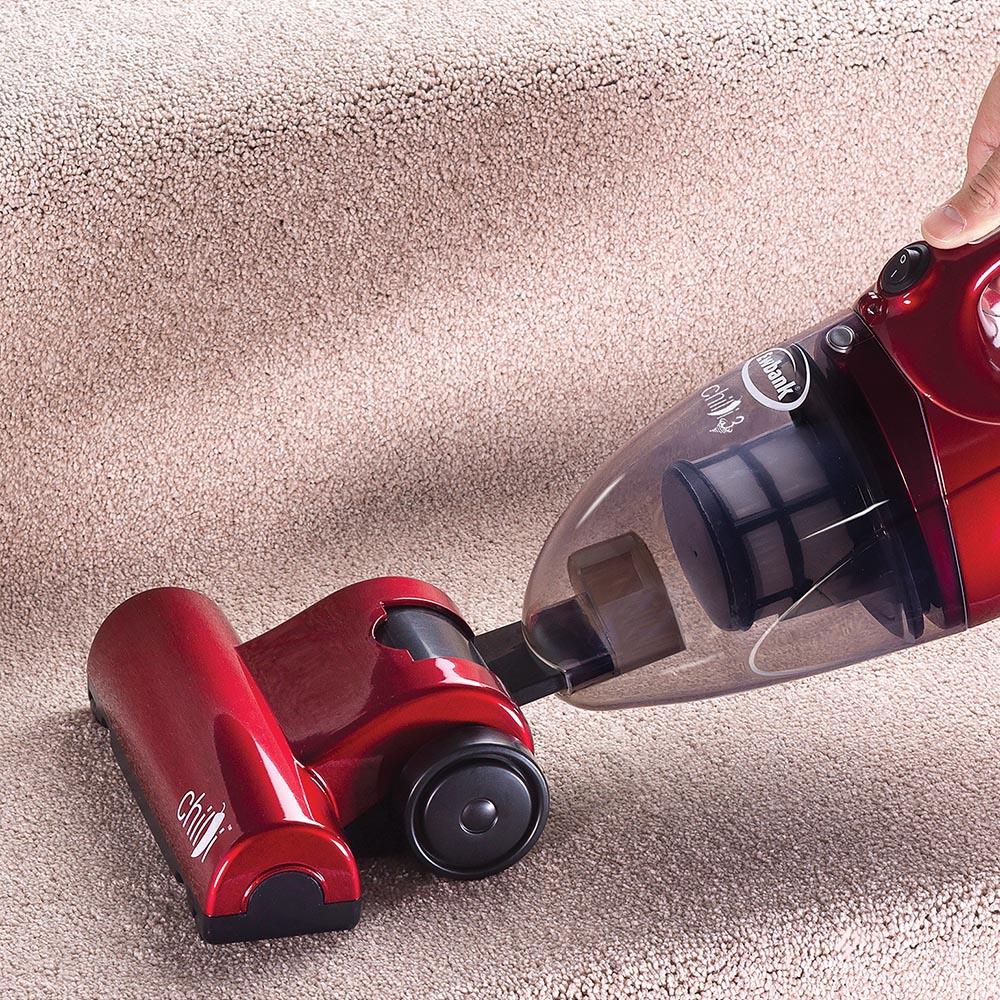 Almost every household has more than one floor surface, from vinyl through to deep pile carpets and rugs. Having a variety of surfaces adds character to a home but it does come with one added obstacle – how to best clean each one? Ewbank has a range of products which can tackle each and every floor, beyond just a vacuum. This article is designed to help you understand what product is best for which surface.
| | |
| --- | --- |
| Product | Best surface |
| Chilli 4 Cyclonic | Hard surfaces |
| Spray Mop with Two Heads (200) | Wooden floorboards |
| Steam Dynamo | Tiles |
| Floor Polisher (EP170) | Laminate |
| Cha-Cha 2 | Vinyl |
| SurgePlus | Carpet |
| Motion | Carpet with pet hair |
| Cascade Carpet Shampooer | Soiled carpet |
Hard floor
The term 'hard floor' encompasses a huge variety of surfaces and in short means floor which is not carpeted. A few examples include:
Wooden floorboards
Tiles
Laminate
Vinyl
The Chilli 4 Cyclonic is a vacuum which is equipped for all said surfaces and can even be purchased with an additional, specially designed hard floor euro head for maximum coverage.  For a clean beyond a vacuum however, the following products are available.
Tackling wood, tiles, laminate and vinyl
To access the small gaps which are common in wooden floorboards the Spray Mop with Two Heads (200) is ideal. It has a microfiber flat head which effortlessly collects any small and stubborn remnants which may have been trapped. As for tiles, the Steam Dynamo comes equipped with an abundance of attachments to make light work of the dirt and grease which can collect. Using this gives a quality clean which is achievable without chemicals.
For laminate, one of the most popular surfaces in the UK, the Floor Polisher (EP170) polishes and buffs floors so that they appear as new as the day they were installed. It is light weight and comes equipped with a butterfly handle to make polishing as easy as possible. Another product designed with ease in mind is the Cha-Cha 2, a cordless duster which is great for vinyl flooring. It is fully portable and pairs a powerful 150 rpm cleaning head with a gentle microfiber duster to give an unrivalled finish.
Carpet
Carpet is typically categorised into two: short pile and long pile, of which both can either cover a whole room or just part of it. Pile is a term for the fabric loops which are woven into the base – short loops for short pile and long loops for long pile.
The NEW SurgePlus has been designed with carpets in mind. It has a versatile brush bar, suitable for all types of carpet and it is powerful enough to extract material deep rooted into the pile without pulling out any of the fabric.
If pet hair is the issue, the Motion vacuum comes equipped with an air powered turbo brush which is capable of extracting hair regardless of the pile.
Tackling a soiled carpet
If something has been spilt and has either engrained or stained the carpet, sometimes a vacuum requires a helping hand. To achieve a clean which could be mistaken for a professional job, the Cascade Carpet Shampooer is the answer. It is a robust shampooer which is capable of accessing all the deep fibres so that the carpet looks brand new.